Be prepared during an emergency
Response coordination can be that simple with the right tools. The ActiveAlert app with accompanying online portal allows you to get alerts to your phone from any CAD, see who is responding, record important map data and more.
Easily set-up alerts with your dispatch center using email protocols. Our software works with all CAD systems. Once connected, alerts will automatically be delivered to your device. Our team will also set-up custom parsing for your agency that will ensure readability of alerts. Once set-up, there is nothing else that your dispatch center has to do.
Get alerts delivered through Android, iOS, or PC app, SMS text message, voice or email – so you're covered on any device. See all incident data from dispatch on one easy to read screen. Send specialized alerts to individuals, a specific group, or your whole team.
With our cloud-based online portal, it's easy to manage your agency's account from any computer. You can customize your agency settings, view data for all alerts for all time, create team assignments, build page groups for your agency, manage users and devices, and more!
Keep track of important data on your map, such as hydrants and Knox Boxes. You can also share map data with other agencies for mutual aid. You can also easily store pre-plans by uploading documents or photos to any map marker.
Custom Groups & Filtering
Get the right people to the scene faster by creating custom page groups and filtering. You can set-up your agency to filter medical emergencies to only page to your teams equipped to handle those calls or create a group for your officers to send internal alerts.
Keep your team accountable with a variety of helpful tools. Use response buttons to know who is responding or who is unavailable. GPS functions can help you see where your team is as they head to a scene.
Packed with powerful features, this is more than just an alerting app.
Custom Groups & Filtering
Completely Customizable Response Buttons
Ready to give your team even more precise response coordination? Users can let their team know what they're going to do by using our built-in response buttons.
The 10 Most Popular Features of Active Alert
These ten features are what our users rave about when it comes to ActiveAlert. From Map Markers to Ring Tones, find out what everyone loves.
Affordable Alerting solution For Your Agency
No matter the size of your agency, ActiveAlert provides reliable alerting, mapping, and response coordination at a great price.
Our team is ready to help meet your needs and get you any information you require to get started with ActiveAlert.
One Price, Everything INcluded.
With ActiveAlert, you will get all the great features of our software at a price per device fee. There are no additional charges for set-up, on-boarding, support, or calls. We believe in helping heroes save lives which means offering fair, straightforward pricing.
Standard Rates, Per Device
Don't just take our word for how great Active911 products are for first responders
"[ActiveAlert] took our response times from tortoise to jack rabbit."
Mechanicsville Vol. Rescue Squad
Frequently Asked Questions
Still have some questions about ActiveAlert? Check out some our most frequent questions and answers.
Discover more about ActiveAlert and our other products, as well as company news, partnerships and more on our blog.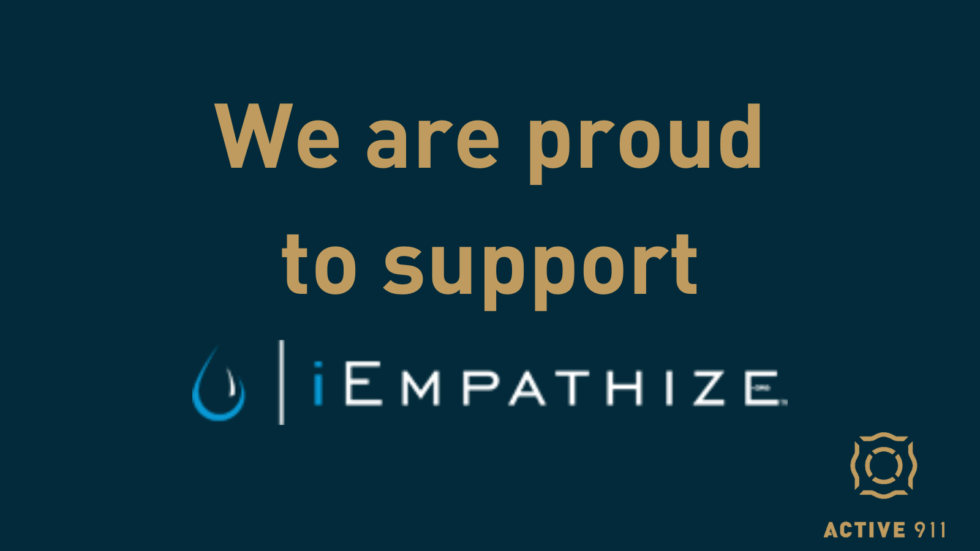 Active911 is proud to announce that in April, we gave a donation to iEmpathize. iEmpathize is a non-profit organization dedicated to helping eliminate human trafficking. We believe that the work iEmpathize is doing, specifically with First Responders, aligns with our mission of helping Heroes save lives.
As an ActiveAlert user, you can gain helpful insight into your agency's alerts through the 'Reporting' tab in the online console. In this tab, you can access four different reports. These reports were designed to give captains, chiefs, and other members the ability to see how their department is being utilized. The four reports included are: Alert Type Breakdown, Busiest Addresses, Busiest Hours, and Busiest Users.
Take Action today, start your free trial.
Want to see if Active911's products are right for your agency or department? Our free trials give you access to all features with zero obligation.