Skip the overly complicated scheduling systems
When it comes to scheduling, the easier it is on administration the easier it is for everyday users to view and request changes to. Having to pour through the available users for specific roles to fill or who is on vacation can be time consuming and makes the scheduling process that much harder on your administrative teams. Being able to easily see the gaps in the schedule, see users' vacation and availability and send coverage requests means less time spent trying to balance the schedule and more time for keeping the teams running smoothly.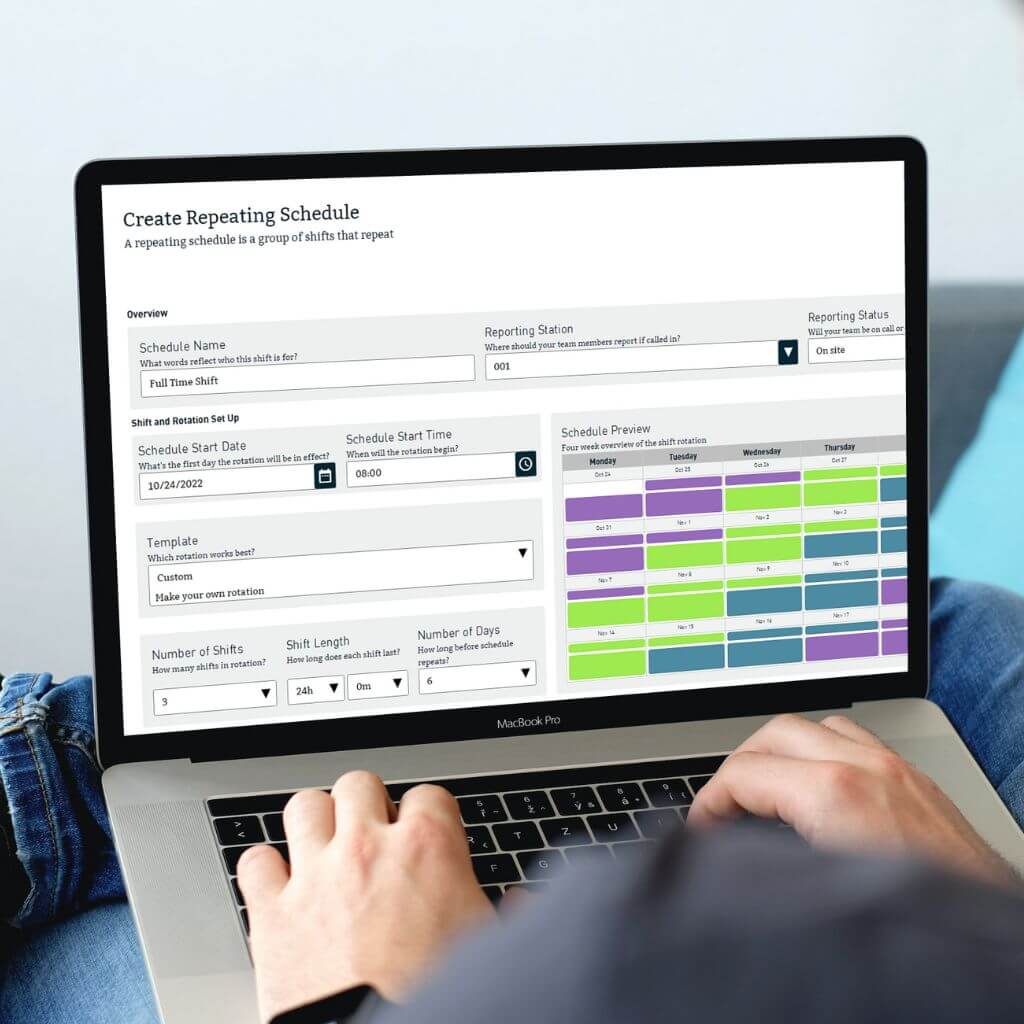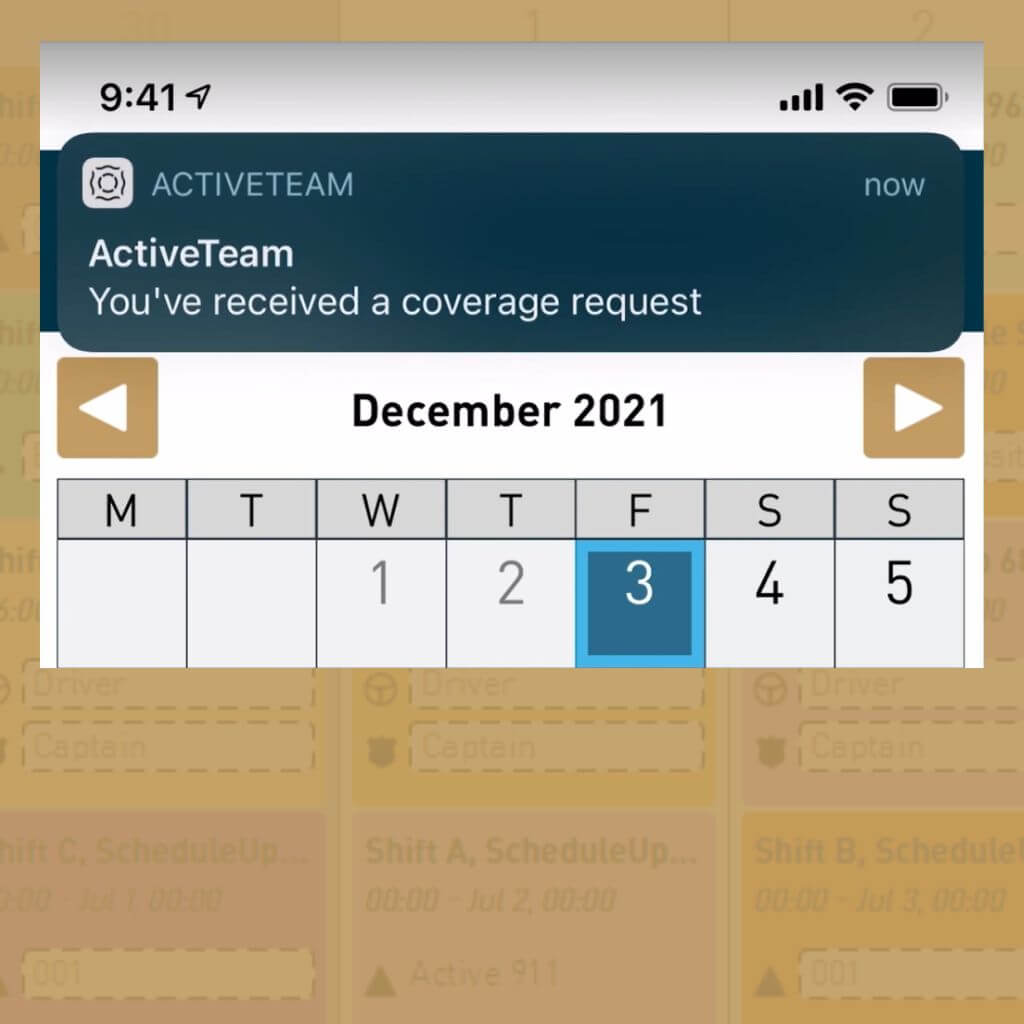 Easily Create Shift Schedules
ActiveTeam lets administrators build out repeating or non-repeating schedules and one-off shifts as far off into the future with everything you need, from length of shift to personnel needed, on one page.
Build Templates to Suit Your Needs
If you have common shift types and want to easily plug them in when needed, you can setup the template with everything you need all in one screen.
Fill Shifts Without the Hassle
When filling in a schedule, admins can see users' availability, can request a user takes an open role, approve user requested shift trades and put limits on who can fill specific roles.
When receiving a schedule requests, users will get an email and can approve, deny, or make requests from their phone with the ActiveTeam phone app.
Schedule Reminder Notifications
Worried about missing your shift? Users can set ActiveTeam to send a push notification to remind them about upcoming shifts anywhere from five minutes to 48 hours before it starts.
Users can track their time from any phone or tablet equipped with the ActiveTeam app or from a PC logged into the Active911 portal.
Have all your shifts covered with features built to meet your agency's needs.
Easily Create Shift Schedules
Build Templates to Suit Your Needs
Fill Shifts Without the Hassle
Schedule Reminder Notifications
Make It Easier for Your Members
With the ActiveTeam app, your personnel will have their schedule in their pocket, get notified of shift changes and quickly respond to shift requests.
Fully Customizable Schedules
Schedules to Fit Your Agency
Create everything from users, stations, and positions to ensure that your schedules accurately reflect your agencies needs and positions.
Affordable Scheduling solution For Your Agency
No matter the size of your agency, ActiveTeam provides customizable schedules, coverage requests, and availability submissions at a great price.
Our team is ready to help meet your needs and get you any information you require to get started with ActiveTeam.
One Price, Everything Included.
With ActiveTeam, there are no hidden pay walls or unexpected charges. Just like ActiveAlert, with ActiveTeam, you get access to Active911's support team to help you whenever you need them, 24/7. 
Don't just take our word for how great Active911 products are for first responders.
A total game-changer for locating hydrants in our neighboring jurisdictions.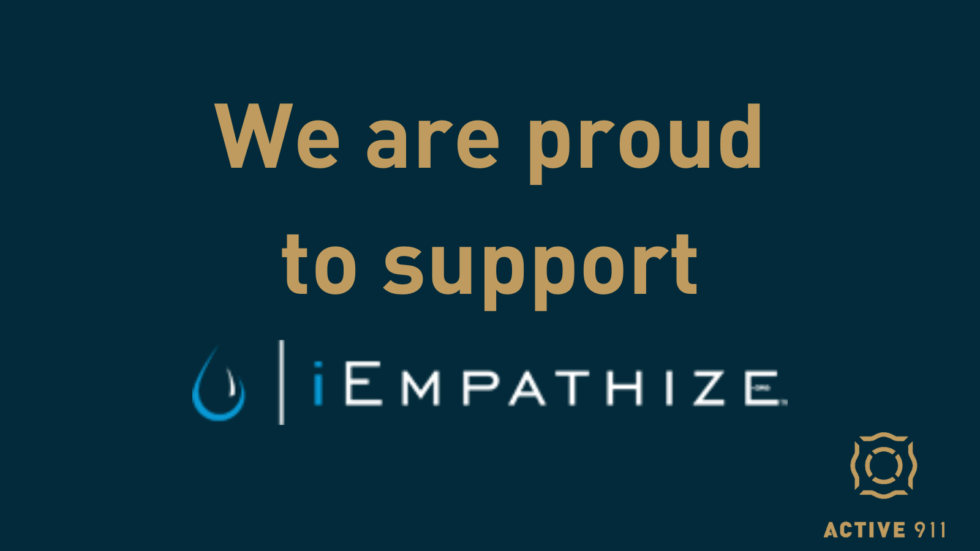 Active911 is proud to announce that in April, we gave a donation to iEmpathize. iEmpathize is a non-profit organization dedicated to helping eliminate human trafficking. ...
Frequently Asked Questions
We have a dedicated, U.S. based support team ready to help you with any problem.
Engage with other Active911 users with our Facebook Community Group.
Find tips and helpful video tutorials of all our products on our Youtube Channel.
Explore even more with our in-depth documentation on our products.
Want to see if Active911's products are right for your agency or department? Our free trials give you access to all features with zero obligation.