Stay Informed During Emergencies
Active911's suite of products is designed to help Emergency Medical Responders stay informed of mission critical data.
Helping Heroes Save Lives
Products for Paramedics and EMTs
Making sure that Emergency Medical Service teams are well equipped in the field is important to saving lives. With the Active911 suite of products, you can ensure that your team is always scheduled with qualified EMTs or paramedics as well as provide all call data to any device. Plus, they can be equipped with even more data like AED locations, frequent flyer locations and more.
Get emergency alerts sent directly to your phone, tablet, or computer with details from dispatch with ActiveAlert. When every second counts in saving lives, having another reliable source for call data can help responding EMS get to the scene faster.
When responding to a call, you can navigate directly to the scene of the incident without leaving the ActiveAlert app. With the built in GPS, you can also see where other EMS members are to the scene as they approach.
Right People in the Right Place
With ActiveTeam, you can make sure you have your shifts fully covered. Take the pain of getting EMS shifts filled out of your regular scheduling with simple coverage requests. You can also control who is qualified for which position, ensuring medical personnel are covering the right shifts.
Easy Access for Admins and Members
When emergencies happen at any moment, there is no time to mess with cumbersome software. Both the ActiveAlert and ActiveTeam apps as well as the online portal are easy to navigate, simple to use, and will keep your medical personnel mission focused.
When you have a problem with our products, you need it fixed quick. That's why our group of skilled customer service representatives are available to help 24/7. When you call or email our support team, you get a real person, here in the US.
Data You Need at Your Fingertips
When you get a call, the last thing you want to spend your time on is flipping through map books, checking if it's a frequent flyer, or searching through a stack of pre-plans. Keep all that data right in the ActiveAlert app for quick access.
Whether it's before the emergency or during, our products help paramedics and EMTs stay prepared.
Easy Access for Admins and Members
Right People in the Right Place
Data You Need at Your Fingertips
Completely Customizable Response Buttons
Ready to give your EMS team even more precise response coordination? Users can let their team know what they're going to do by using our built-in response buttons.
The 10 Most Popular Features of Active Alert
These ten features are what our users rave about when it comes to ActiveAlert. From Map Markers to Ring Tones, find out what everyone loves.
Hear what other EMTs like you have to say about Active911 products.
"We are in the truck awaiting information before dispatch tones us out. Having maps in the app is awesome."
Get Started with Our Products
Functional on Smartphones, Tablets and PCs, users can access Active911 products anywhere, whether they're at the station, in their rig, or out running errands.
Choose your product and free trial to get started.
Try out the product for free for 90 days!
Try the product for free for 60 days!
Join our waitlist to gain early access!
Check out More on Our Blog
Discover more about our products, what we are doing as a company, and how we are helping other agencies on our blog.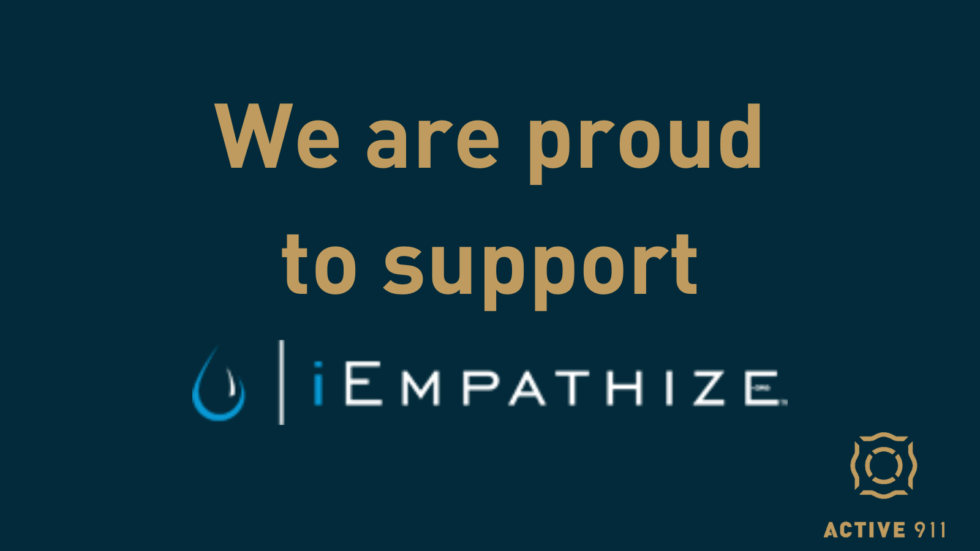 Active911 is proud to announce that in April, we gave a donation to iEmpathize. iEmpathize is a non-profit organization dedicated to helping eliminate human trafficking. We believe that the work iEmpathize is doing, specifically with First Responders, aligns with our mission of helping Heroes save lives.
As an ActiveAlert user, you can gain helpful insight into your agency's alerts through the 'Reporting' tab in the online console. In this tab, you can access four different reports. These reports were designed to give captains, chiefs, and other members the ability to see how their department is being utilized. The four reports included are: Alert Type Breakdown, Busiest Addresses, Busiest Hours, and Busiest Users.
Take Action today, start your free trial.
Want to see if Active911's products are right for your agency or department? Our free trials give you access to all features with zero obligation.